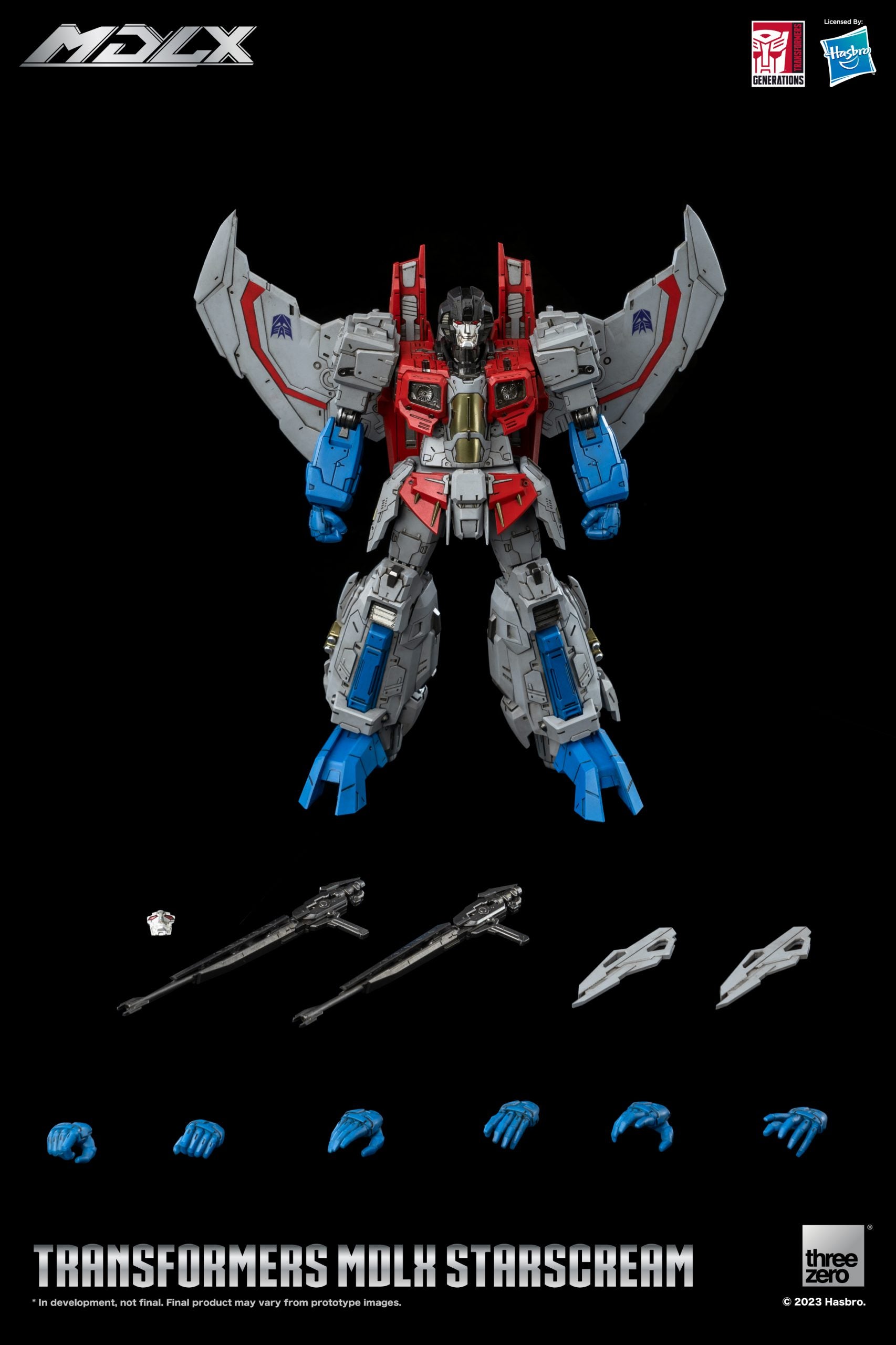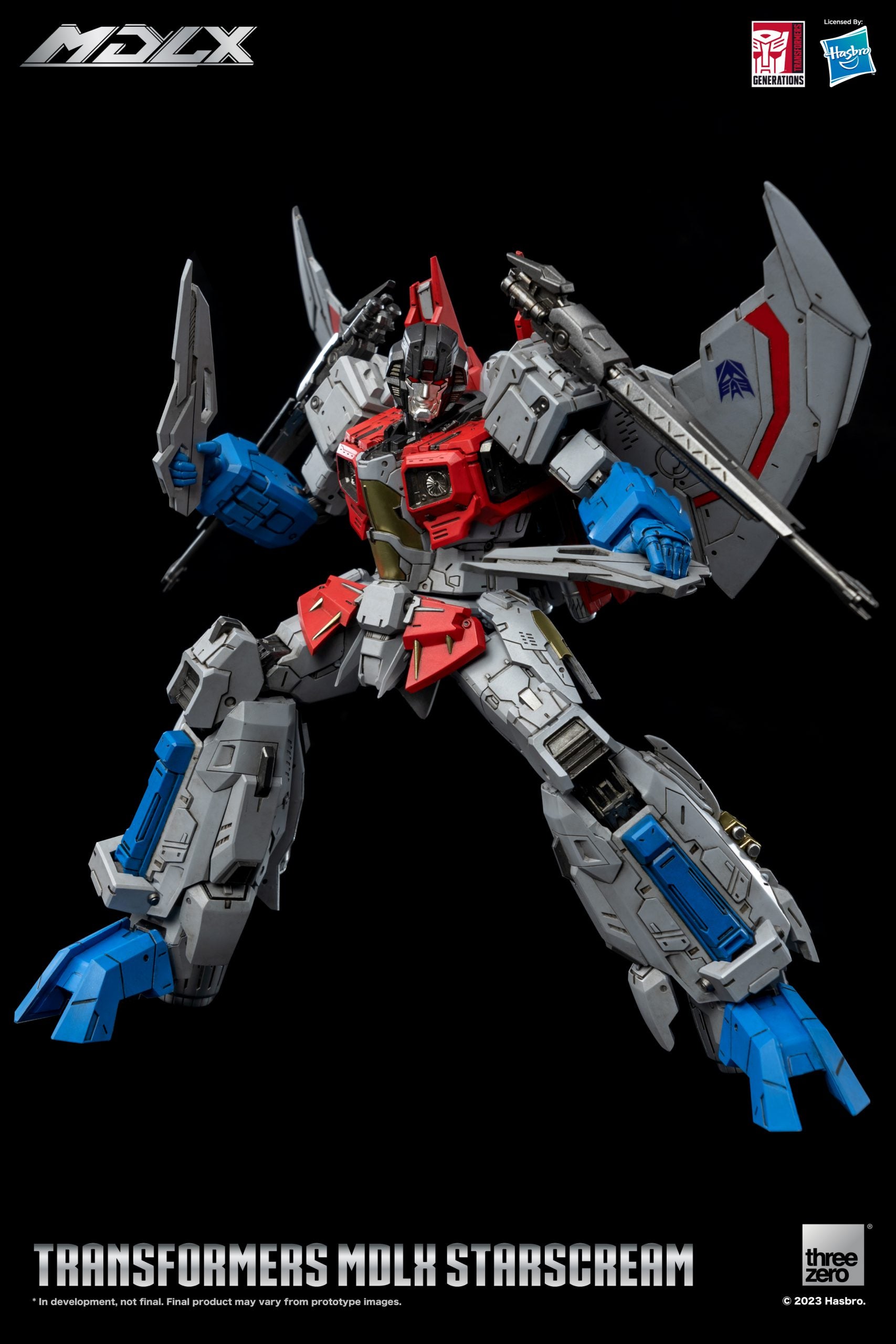 Transformers MDLX Starscream By Threezero
---
threezero is proud to announce the newest character in the MDLX series, Starscream, the treacherous Decepticon Air Commander and the leader of the Seekers.
MDLX Starscream stands approximately 7.8" (20cm) tall to the top of his wings, and is equipped with threezero's signature Die-cast Zinc Alloy and engineering-grade plastics internal frame system with over 50 points of articulation. Accessories include two interchangeable faces, one detachable back wing system, two detachable null-ray cannons, two detachable threezero original design blades, and four pairs of interchangeable hands. The aircraft back wing system can also attach on to the back of the MDLX Optimus Prime (sold separately), recreating the classic scene from the original cartoon where Starscream pretends to be Optimus Prime. The null-ray cannons and blades are able to detach and reattach to the wings.
MDLX is a new series of articulated figures capturing the spirit of threezero's renown DLX series at a smaller scale with a similar high range of articulation and great durability resulting in a groundbreaking affordable price.
The Transformers MDLX line of figures are based on the original 1980s The Transformers cartoon and toy line, redesigned by threezero Art Director Kelvin Sau. The iconic designs have been remixed to incorporate threezero's hyper-detailed mechanical aesthetic, offering a familiar and exciting new presentation. Transformers MDLX figures feature threezero's unique Die-cast Zinc Alloy and engineering-grade plastics frame system, which retains the tactile playability and durability of the figure. Each figure is finished off with the detailed craftsmanship and weathered paint application that threezero is known for, bringing beloved Transformers characters to a new format for all to enjoy.