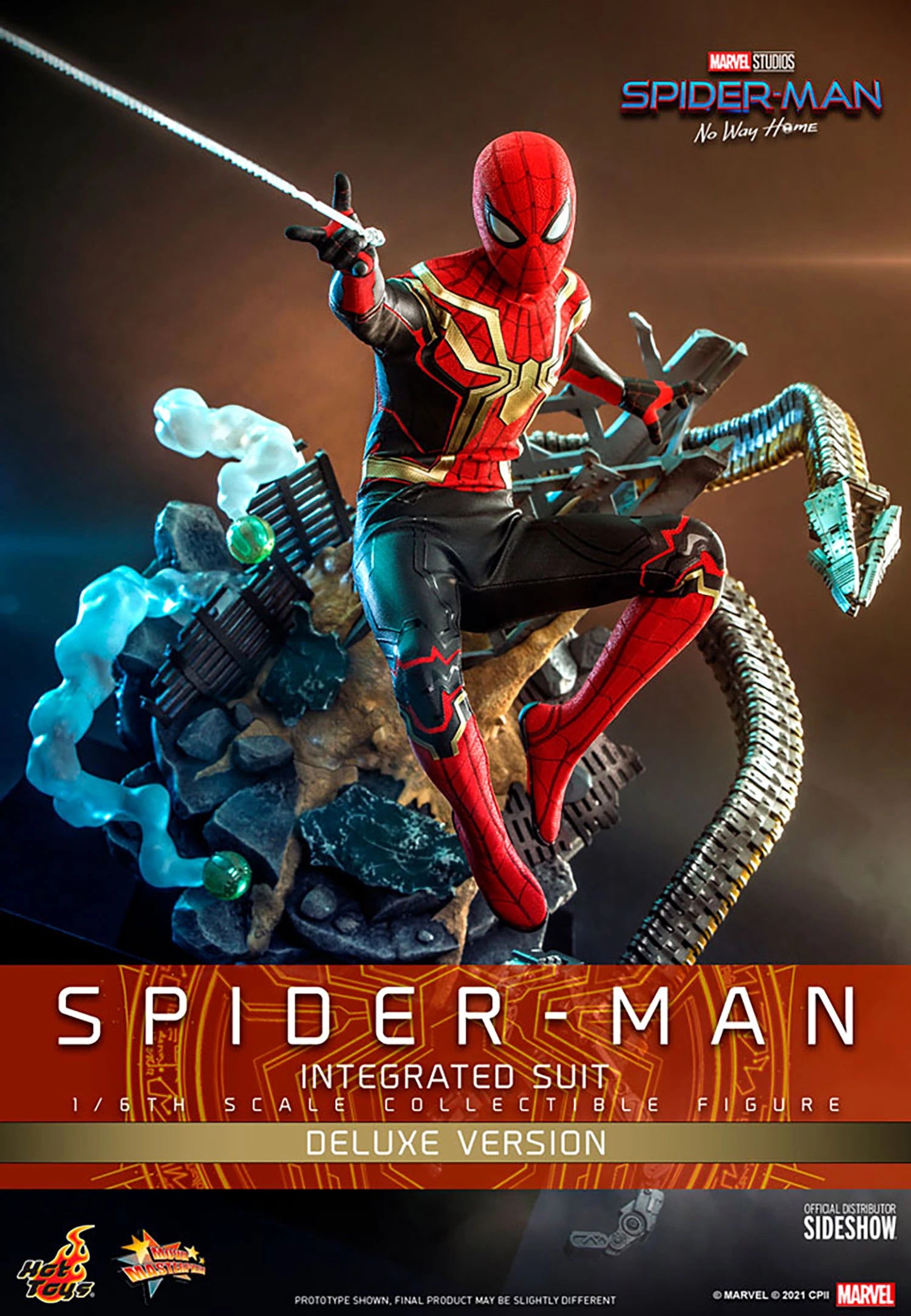 SPIDER-MAN (INTEGRATED SUIT) DELUXE VERSION Sixth Scale Figure By Hot Toys
---
Our friendly neighborhood hero is unmasked by Mysterio and is no longer able to separate his normal life from the high stakes of being a superhero. When he asks for help from Doctor Strange, the stakes become even more dangerous, forcing him to discover what it truly means to be Spider-Man.
Sideshow and Hot Toys are presenting the Spider-Man (Integrated Suit) Deluxe Version Sixth Scale Collectible Figure from the Spider-Man: No Way Home collection.
Masterfully crafted based on Spider-Man/Peter Parker's appearance portrayed by Tom Holland in the movie, the highly-accurate sixth scale action figure features a newly painted head sculpt of Peter Parker, a masked head sculpt with multiple pairs of interchangeable Spider-Man eye pieces to create numerous Spider-Man expressions; a finely tailored red, black Integrated Suit with gold accents and web pattern; articulated pincers; web wings; an array of amazing accessories including Spider-Man mask, smartphone and assorted spider-web shooting effect parts.
The Deluxe Version of this Marvel collectible will exclusively include a newly developed half masked Peter Parker head sculpt, and a battlefield-themed diorama Spider-Man collectible figure base with elements of Spider-Man's foe including Green Goblin, and Dr. Ock's bendable tentacles with articulated claws wrapping around.
ETA : Nov/Dec 2023