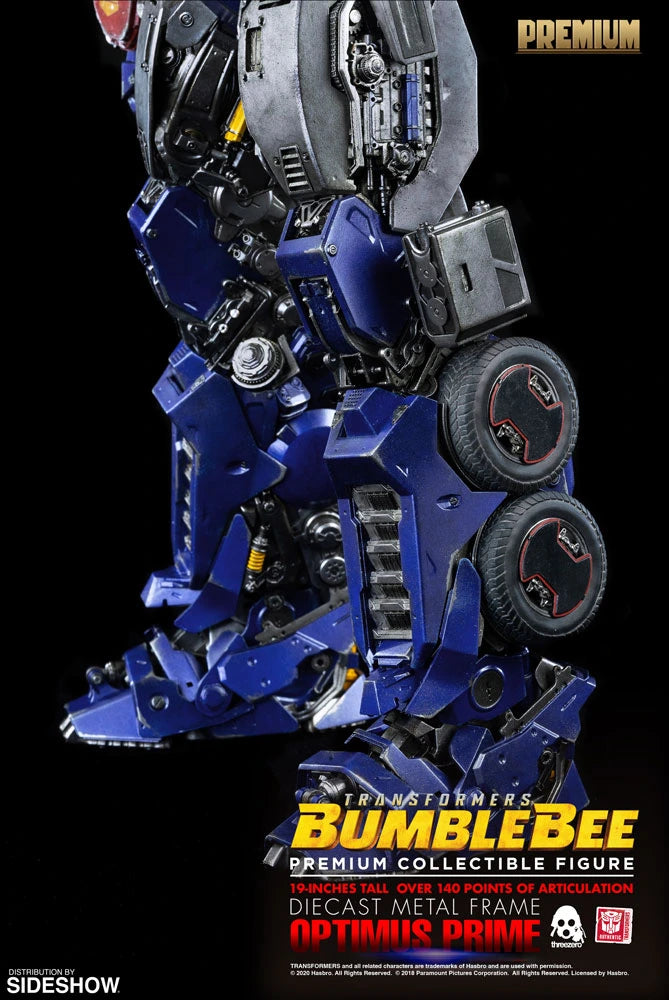 OPTIMUS PRIME Premium Scale Collectible Figure by Threezero
---
Hasbro and Threezero are proud to present the courageous leader of the Autobots, Optimus Prime as the next exciting character in the Transformers PREMIUM Collectible Figure Series!
Premium Collectible Figures are Threezero's top of the line large-format collectibles featuring ultra-detailed sculpts, extraordinary amounts of articulation for maximum poseability, LED illuminated details, die-cast metal parts, and expert paint weathering!
Standing an impressive 19 inches tall, the Transformers: Bumblebee – PREMIUM Optimus Prime collectible figure features over 140 points of articulation including articulated fingers. Additional components include LED illuminated eyes, and interchangeable armor pieces that provide the option of displaying the figure as either Earth Mode or Cybertron Mode! Optimus Prime comes equipped with an LED illuminated Ion Blaster as seen in the film. PREMIUM Optimus Prime also features a Die-cast Metal Frame, adding an incredible weight and tactile finish to the presentation.
A must-have for any Transformers figures fan!
ETA DEC 2023