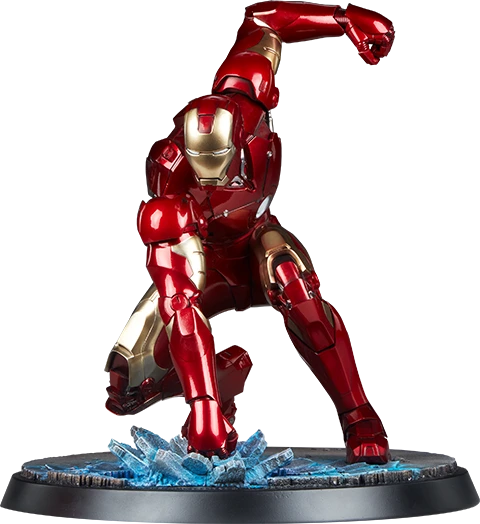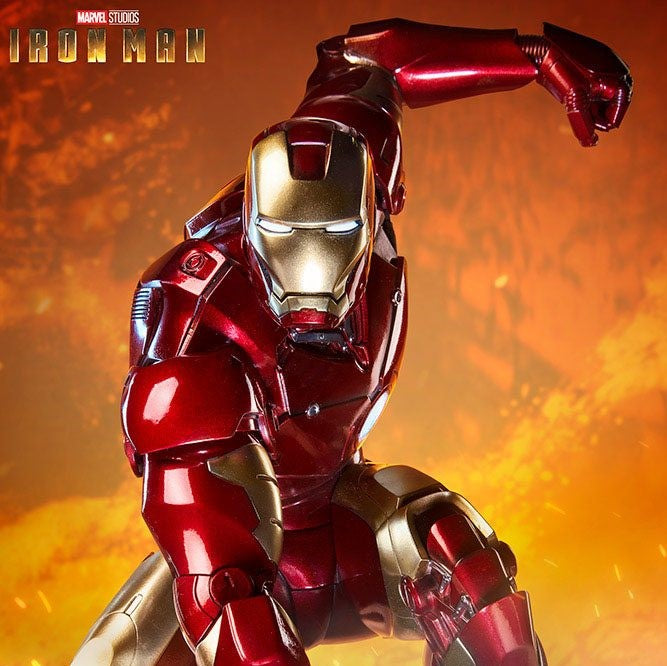 Iron Man Mark III Maquette By Sideshow
---
"Tell you what. Throw a little hot-rod red in there."
Sideshow presents the Iron Man Mark III Maquette, deploying with style into your universe of Marvel collectibles.
The Iron Man Mark III Maquette measures 16" tall and 15.5" wide as a suited-up Tony Stark lands in a dynamic fighting stance. His gold and red armor gleams while he prepares his next attack, with one fist pulled back to punch and his other hand breaking the ground beneath him. Blue repulsor energy fills the cracks, reminding Iron Man's enemies of the awesome power built into the Avenger's upgraded suit. This faithful recreation of an iconic, intricately designed costume will bring the MCU right from the silver screen to your shelf.
Based on the suit's cinematic appearance in Iron Man (2008), the Iron Man Mark III Maquette includes light-up features in the helmet eyes, hand repulsors, and arc reactor. The dynamic, battle-ready base also illuminates to add an extra flair to this action-packed scene.
No need to be discreet! Add the Iron Man Mark III Maquette by Sideshow to your Hall of Armor today!
ETA: Sep/Oct 2023