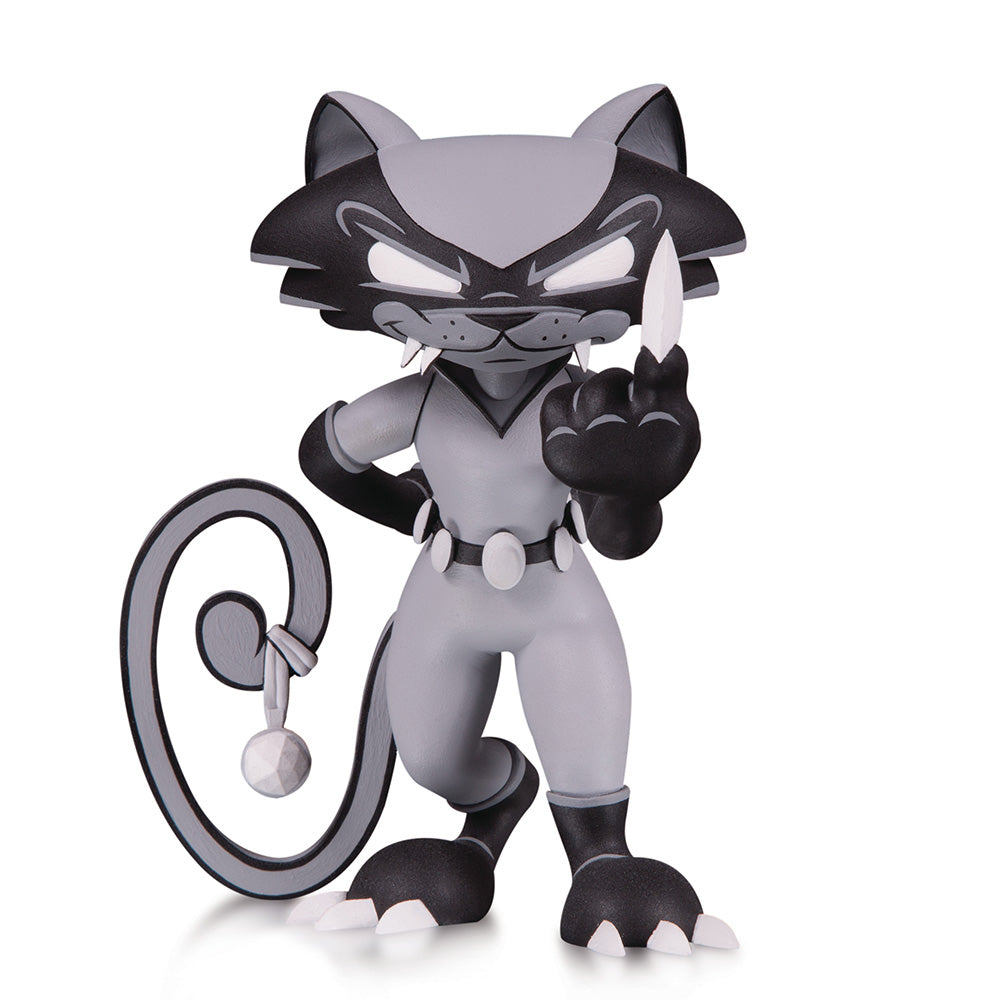 DC Artists Alley: Catwoman by Joe Ledbetter Designer Vinyl Figure
---
A skilled and multifaceted creator, Joe Ledbetter (a.k.a. JLed) has experience as an artist, illustrator and (perhaps most importantly for Artists Alley)…a toy designer.
Born from humble origins in underground art shows and influenced by 1980s video games, animation and skateboarding, he's risen in prominence thanks to his crisp, bold lines, a vibrant palette and work that is socially conscious, reflective and human.
JLed's anthropomorphic creature work has been a hallmark of his design, and his take on DC characters is a delightful mix of literalism and playfulness.