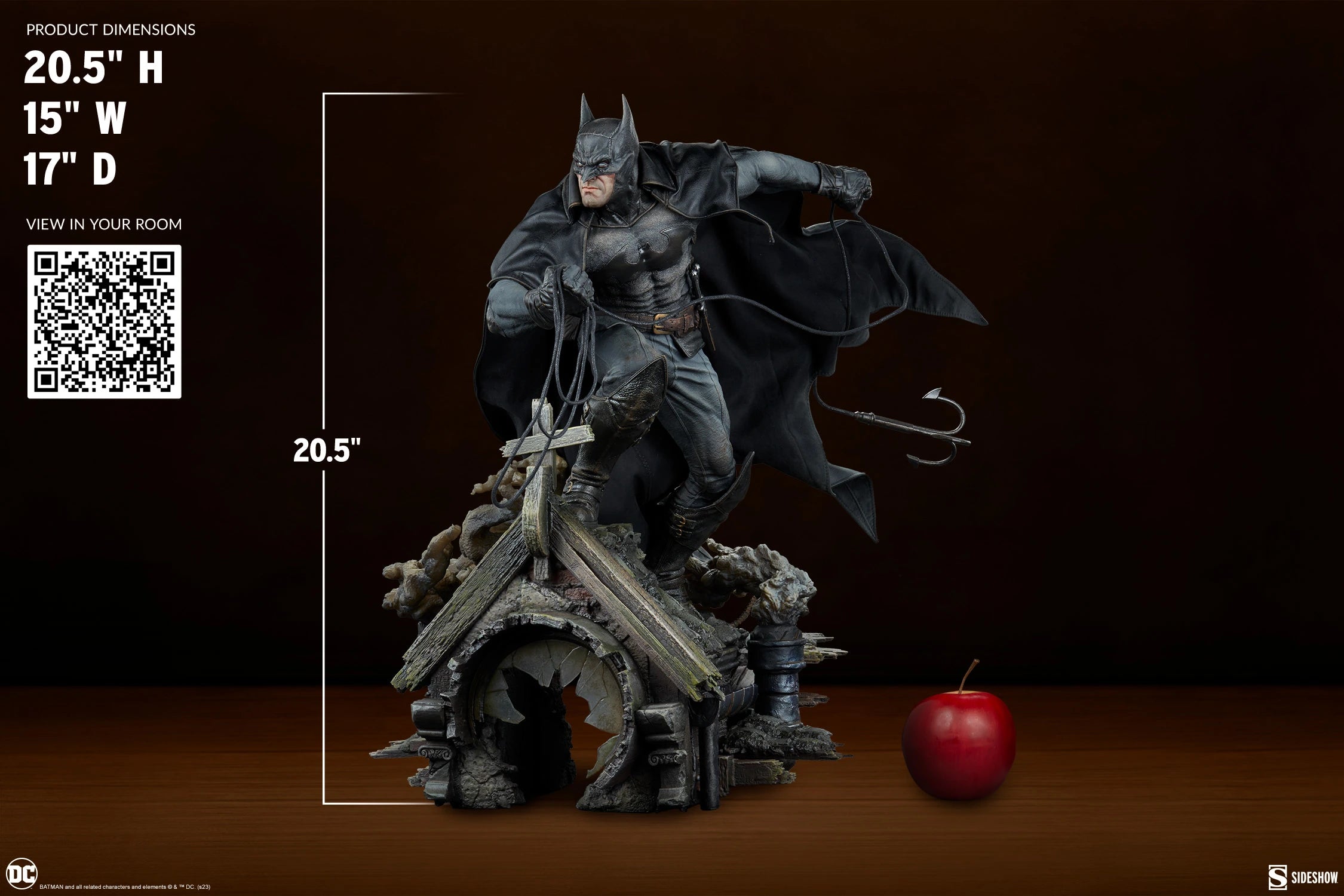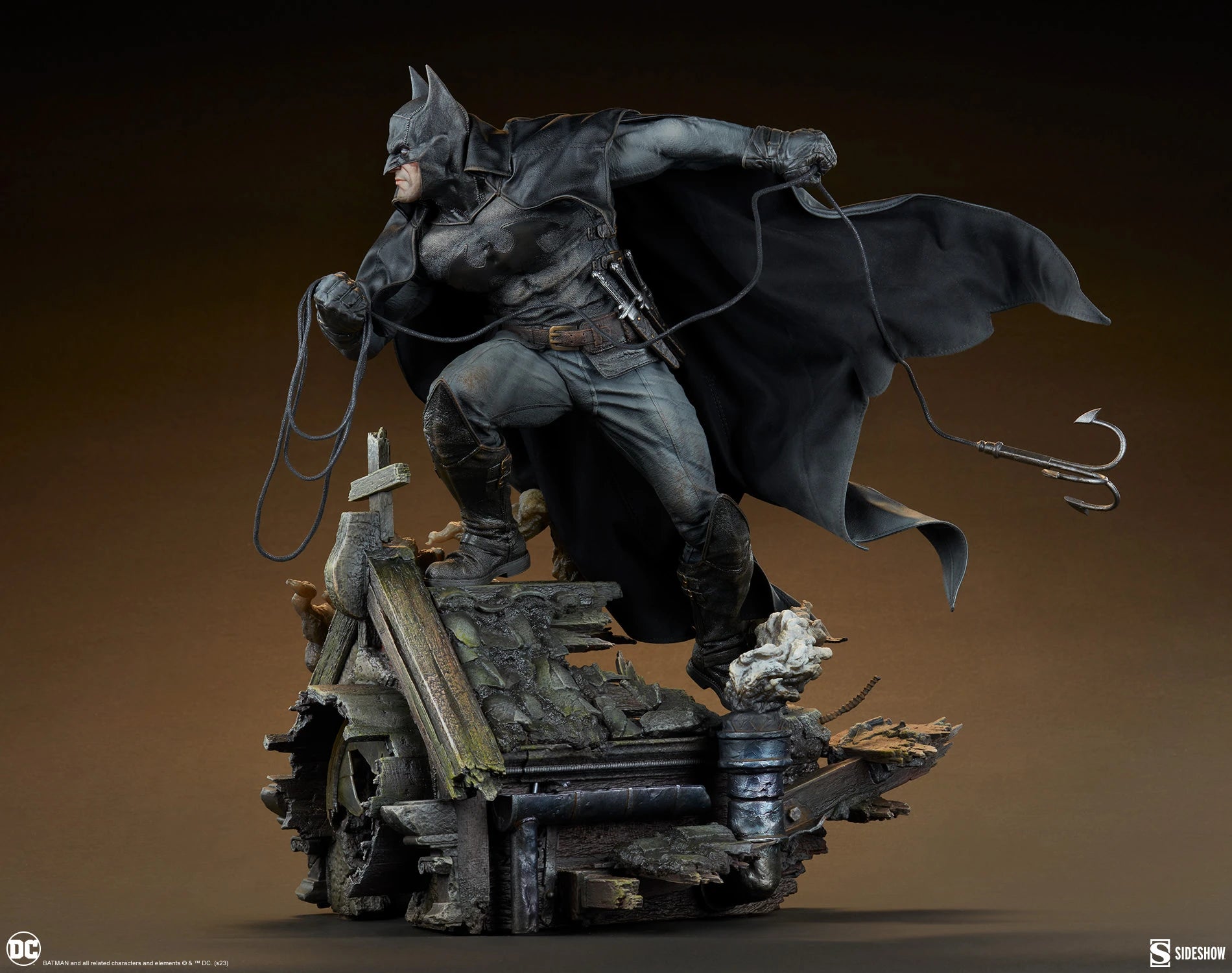 BATMAN: GOTHAM BY GASLIGHT Premium Format Figure by Sideshow Collectibles
---
"Gotham is a wonder … But at night, it is a darker place. It is my place."
Sideshow presents the Batman: Gotham by Gaslight Premium Format™ Figure, a DC Comics collectible that puts the spotlight on an alternate universe version of the Dark Knight.
Dive into the realm of DC Comics Elseworlds with this unique depiction of Batman that transports him to the 19th century in pursuit of Jack the Ripper. The Batman: Gotham by Gaslight Premium Format™ Figure measures 20.5" tall x 15" wide x 17" deep and captures a moment in time with the immersive environment base and action-packed pose. Bruce Wayne crouches atop a Victorian-era Gotham City rooftop as steam billows from surrounding pipes. He keeps his grappling hook at the ready as he uses his detective skills to track down the serial killer who has framed Batman for his murders.
The Batman: Gotham by Gaslight Premium Format™ Figure has detailed sculptural elements as well as a fully tailored fabric cape, making this mixed media collectible an Elseworlds adventure for collectors to explore. The cape has a faux-leather exterior, a matte lined interior, and wire in the hem for dynamic posing. The semi-flexible grappling hook rope in his hands adds additional ability to style the piece. Batman's alternate universe costume also features a stitched-together look throughout the sculpt to reflect the historical setting. His arsenal of antiquated weaponry includes several daggers strapped to his leather-like utility belt, proving that the World's Greatest Detective always comes prepared, no matter where and when villains may strike.
ETA : AUG / SEP 2024