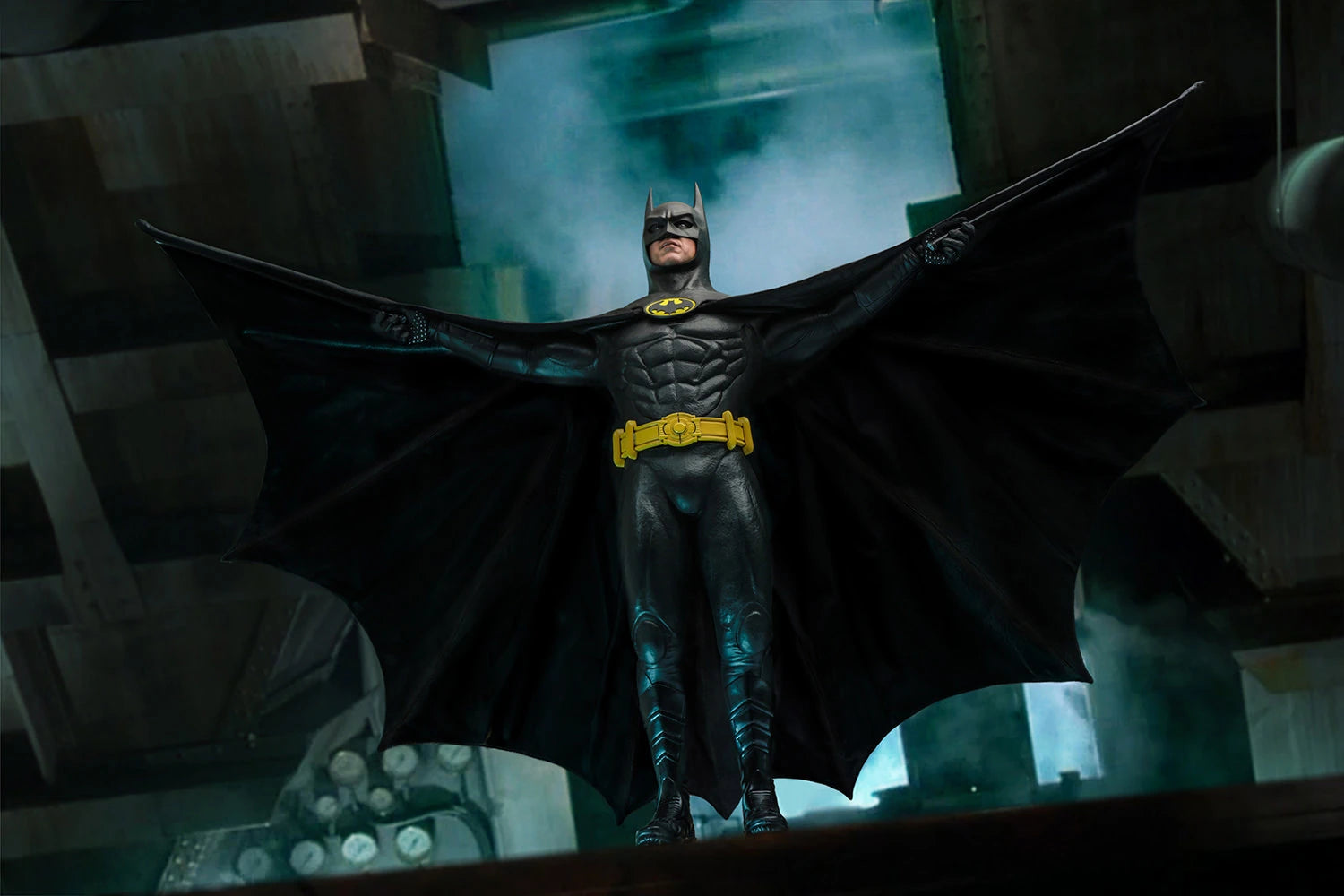 BATMAN (DELUXE VERSION) Sixth Scale Figure by Hot Toys
---
Gotham City is swarming with crime and only one man can stop it – the Batman. Starring the renowned actor Michael Keaton as the nocturnal crime-fighter, Tim Burton's 1989 take on Batman movie which brought the Caped Crusader into the theater was a huge hit and still stands the test of time.   
And DC fans are now close to meeting Michael Keaton's Batman again in The Flash movie, in which he's trying to save the colliding worlds with Barry Allen! Hot Toys is excited to present the Batman (Deluxe Version) Sixth Scale Figure with a diorama base covering various ways to display for an added storytelling element.
Meticulous and faithful recreation of Micheal Keaton's remarkable appearance as Batman in Batman (1989), the highly-detailed DC Comics action figure features a newly developed Batman head with separate rolling eyeballs and interchangeable lower faces techniques design; a specialized body highlighting Batman's muscular form; the newly designed Batsuit to mimic the material appearance; unique Bat gadgets including grapple gun, a gauntlet with line launcher, rope attached Batarang, ninja wheels, smoke capsules; also accessories including a white heel shoe, Batmobile remote, bomb timer, and punch gear. 
ETA : OCT/NOV 2024